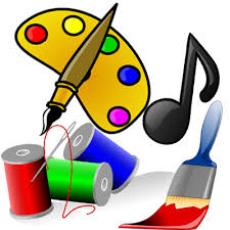 Sometimes running a small business may seem much like enjoying our hobby. They are often built from the passion where we like to spend our time doing, and it can be easy to see small business as an offshoot of our interests, instead of as a serious money-making venture. But this can be disastrous, as too many folks end up sinking hard-earned capital into their small business to keep it afloat as it is their pet project. But the clue is really in the name 'small business.' That means no matter the size of the company that you are running you are aiming to make a profit. So, you need to stop treating it as a hobby and get serious. Read on to find out how.
Make a plan
The first thing that you need to do to get serious about your small business is to think about where you see your business going in the next 5 years. You need a plan, and not just one written down on the back of a restaurant napkin sort of plan, a proper one.
One that has achievable and measurable goals, and all of the steps that you need to complete to get there. Business are not static things, and you certainly want to ensure that you are making enough profits to make them viable. So get a plan to do this in order, before you move on to any other stage.
Proper branding
The next thing that you need to do to take your business more seriously is to make sure that you are branding your company properly. Your brand is your name and image in the business world, and it needs to be right for you to make your company a success.
That means it's worth investing a little time and money into getting the right logos, and color scheme and getting these applied to your business stationery like letters compliments slip and checks.
Did you know that you can even order branded overnight checks, now? That means there's really no excuse not to have branded items like these at your disposal to create a professional and competent image for your company.
Get the best online tools
You also need to consider the tools that you are using both for the creation of your product or service, and for the businessman management side of your endeavor. They need to be fit for purpose and as up to date as possible, as in this digital age it's is all too easy to fall behind the times.
Keep an eye open for the latest trends in website tool too, like chat boxes which can seriously improve your sales conversion rate at a relatively low cost.
Be reliable
Lastly, to be taken seriously as a business by other vendors and your customers you need to be reliable. That means filling orders when you say you will and paying suppliers on time. This takes a certain level of organization, and you will need to factor in time to manage the paperwork side of things as well as everything else.
But it is worth doing as it should pay dividends in the long run. This is because quick completion of orders and payments will stand you in good stead with your customer and suppliers for years to come.