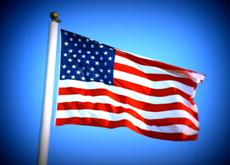 For many small business owners, being able to move their operation to the US is the holy grail. The market liquidity, the generous tax incentives, and the idealized "American Dream" attract countless business owners and investors to the nation. Although the US has been the home of some truly inspirational success stories, it's also driven promising companies into the ground. If you're planning to grow your business in the US, here are some essential things to know…
American Businesspeople are Fickle
In the states, when a business owner needs something from someone else, they'll tend to be very forthcoming, friendly and accessible. However, when they no longer need anything from the other entity, it's common for them to do a full 180-degree turn, and become unresponsive to communication and proposals. Yet, if they suddenly need something again in the future, they'll come running back with the same warm demeanor, as if nothing happened. You'll need to adapt quickly to this culture if you don't want to be taken for a fool!

Don't Cut Corners!
The typical American business model is very rigid, and cutting corners or bending regulations can destroy a promising enterprise overnight. Having said that, it's seen as the universal heart of capitalism, and the financial landscape is very accommodating and pro-business. Simple steps like hiring an EB-5 investment lawyer can give a small business owner access to all kinds of tax and residency benefits. Even if a certain regulation or law seems to be totally backwards, it's always safer to play ball, rather than try to exploit loopholes or work around the rules. This is fairly common in foreign nationals, and can end up blowing up in their faces!
American Employees Tend to Think Inside the Box
There's a strong ethic among American employees which means they tend to go with the flow at work. They look to their employers to make sure that every worker is doing exactly what they need to be doing – no more, no less. If the CEO's plans are solid enough, everything will work out as planned, and the business will scale healthily. On the other hand, European employees, particularly those working in a small, tight-knit business, tend to go beyond the duties in their job description, simply because someone needed to do it. By encouraging your American workers to adopt this attitude, you can give your company a considerable edge over the competition.
Americans Love Celebrity
The power of celebrity is massive no matter where you are, but the business implications are much greater in the US than in other developed nations. If a business is able to gain a relevant celebrity endorsement, it can see its success go through the roof from one day to the next. Obviously, getting endorsed by a famous personality is easier for some businesses than it is for others. Still, whether it makes it into your plan or not, it's good to understand the massive sway celebrities have over the American business landscape.